In Cook Your Way, visa applicants (i.e. the players) are tasked with cooking a typical dish of their country of origin using a cooking station. Immigration authorities then evaluate applicants according to their efficiency and potential to contribute to the new country's society. Cooking becomes a standardized test, one step within a longer application process. This game is a research-creation project created during my doctoral research on alternative controller games at Concordia University. You can visit the project's website here.
Awards
2020 – Winner of the Explorer award at the AMAZE. Berlin festival 2020.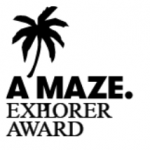 Exhibitions and showcases
2023 – Art et/ou jeu : symbiose ou dissonance ? at Centre Culturel Canadien as part of ISEA 2023 – Paris, France.
2023 – JEU_ART_GAME exhibition at Centre BANG – Chicoutimi, Québec, Canada.
2023 – JEU_ART_GAME exhibition at Elektra – Montréal, Québec, Canada.
2022 – Pelipoikilo – Kouvola, Finland.
2022 – PLAYTIME 20.22 exhibition at Culturcentruum Bruges – Bruges, Belgium.
2022 – JEU_ART_GAME exhibition at Sporobole – Sherbrooke, Québec, Canada.
2020 – Explorer Award at A MAZE festival – Berlin, Germany.
2019 – alt.ctrl.GDC 2019 at Game Developers Conference 2019** – San Francisco, CA, USA.
2019 – Demo at Designing Interactive Systems conference – San Diego, USA.
2019 – Artcade – Montréal, Québec, Canada
Press
2019-08-09 – Rock Paper Shotgun – In Cook Your Way you must cook a meal with a strange controller to get through immigration
2019-02-26 – Game Developer – Alt.Ctrl.GDC Showcase: Cook Your Way
Credits
Cook Your Way was created by Enric Granzotto Llagostera.
Videos, photography and documentation graphics by Vjosana Shkurti.
Music from https://filmmusic.io: "Modern Jazz Samba" by Kevin MacLeod. Licence: CC BY. Intro music by John Bartmann.
French translation and localization by Jess Rowan Marcotte.
I would like to thank a few folks for their ongoing support and various contributions to this project: Carolina Chmielewski Tanaka, Rilla Khaled, Rebecca Goodine, Jess Rowan Marcotte, Dietrich Squinkifer.
Cook Your Way  was created with the support of a Hexagram Student Grant and the Reflective Game Design research group.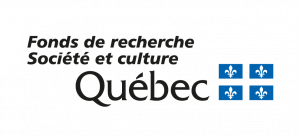 This project was partially funded with the support of the Fonds de recherche du Québec – Société et culture (FRQSC), as part of the Doctoral Research Scholarship 2020-B2Z-276952.
Citation
Granzotto Llagostera, Enric. 2019. Cook Your Way. Videogame with alternative controller. https://enric.llagostera.com.br/cookyourway.
Related publications
Granzotto Llagostera, E. and Khaled, R. 2023. On Cooking a Sour Game. Journal for Computer Games Criticism, Volume 5, Bonus Issue: Surviving Whiteness in Games. https://gamescriticism.org/articles/llagosterakhaled-5-a.
Granzotto Llagostera, Enric. 2019a. "Cook Your Way: Political Game Design with Alternative Controllers." In Companion Publication of the 2019 on Designing Interactive Systems Conference 2019 Companion, 25–28. DIS '19 Companion. New York, NY, USA: ACM. https://doi.org/10.1145/3301019.3325148.
Granzotto Llagostera, Enric. 2018. "The Design Process of Cook Your Way." Conference panel presented at the 2018 Canadian Game Studies Association (CGSA/ACÉV) Annual Conference, University of Regina, Regina, Saskatchewan.