I have worked on a variety of different formats and media, from software APIs for haptic hardware to short film screenwriting. The main focus of my creative practice is game making with a holistic approach. I have created a variety of alternative controller and experimental games, as well as tools and resources about them. Here you can find links and more information about them.
Highlights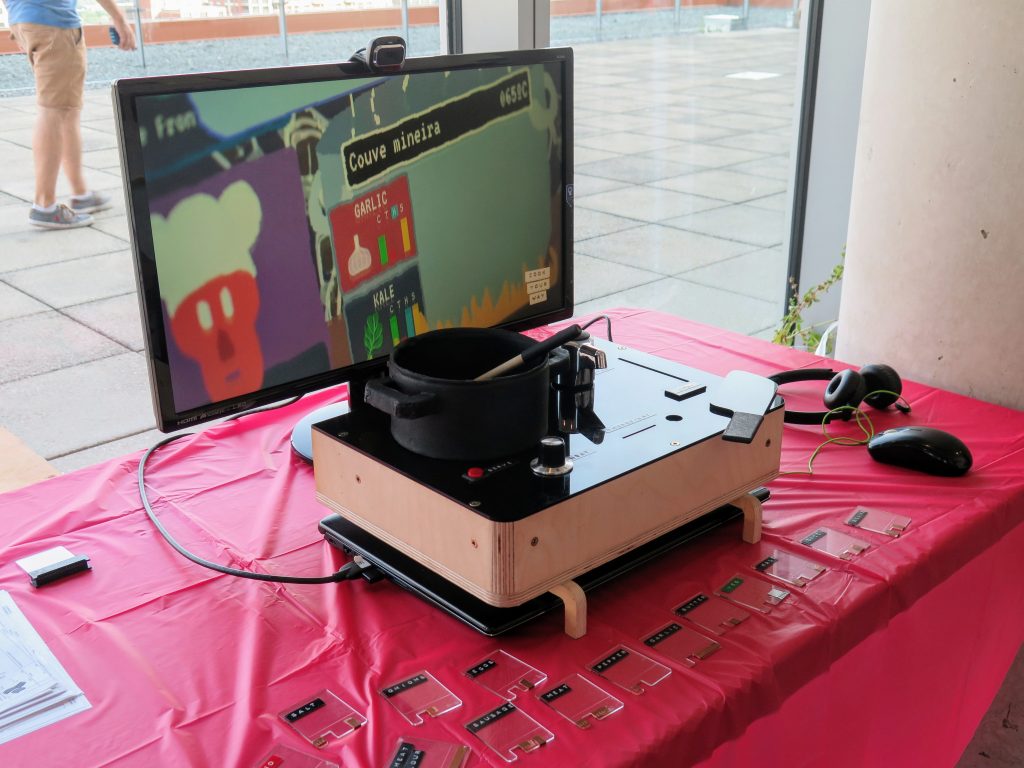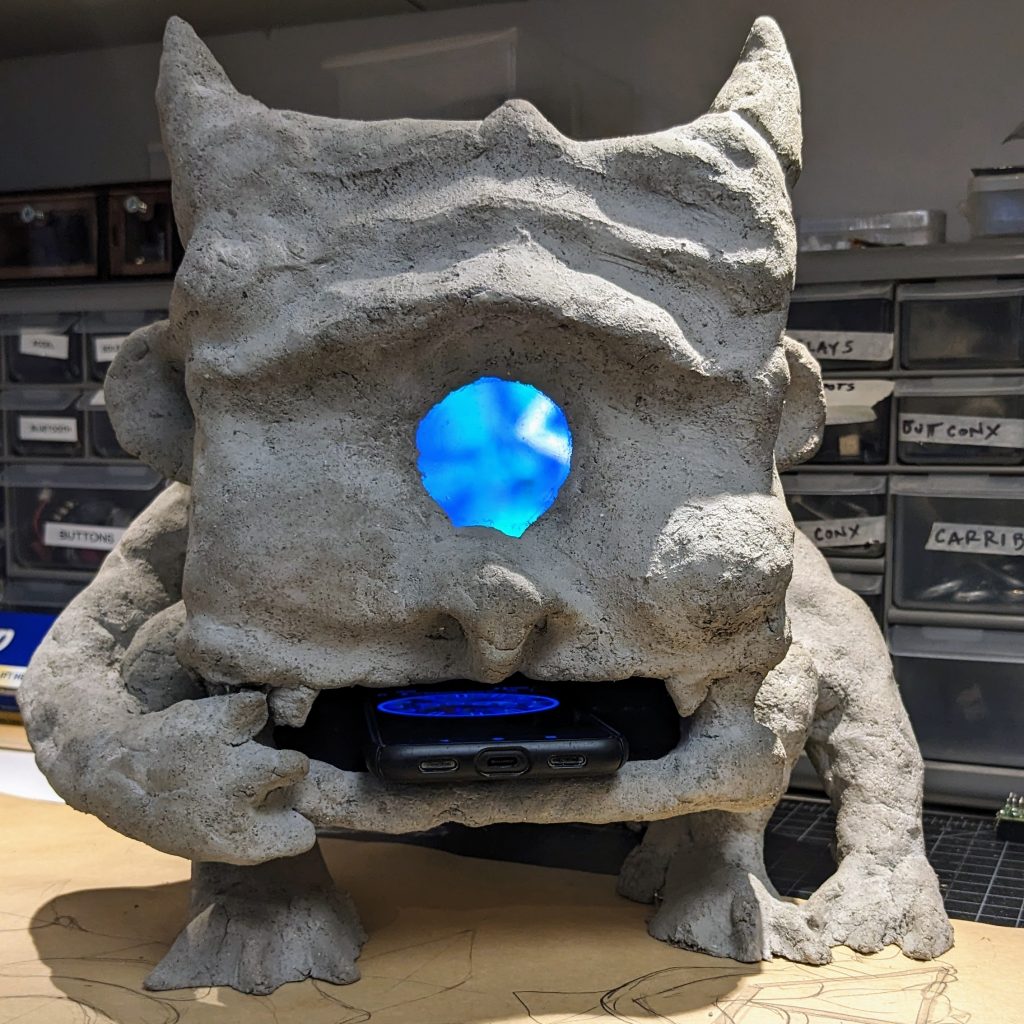 Dreaming Gargoyle
Sing a lullaby to sooth the gargoyle to sleep. An alternative controller game based on bring-your-own-device and a concrete sculpture. Collaboration with Danny Rankin.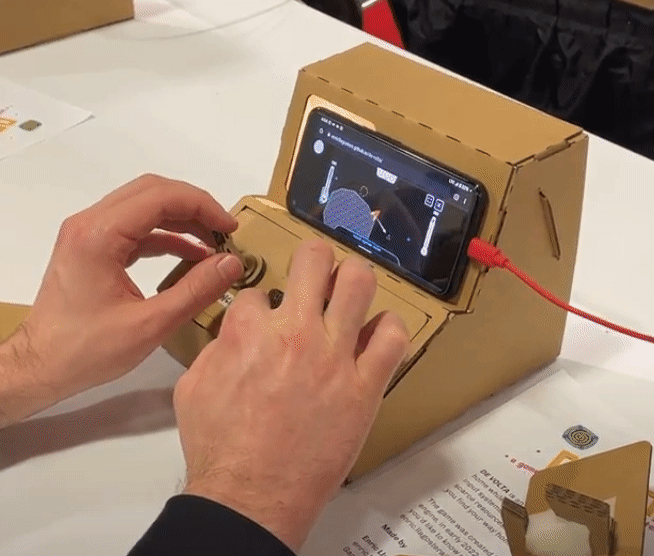 DE VOLTA
An alternative controller game about finding your way home while avoiding paths previously taken. Created with the Tinycade DIY system. Collaboration with Peter Gyory and Perry Owens.
Presented at the Tinycade booth at the alt.ctrl.GDC 2022.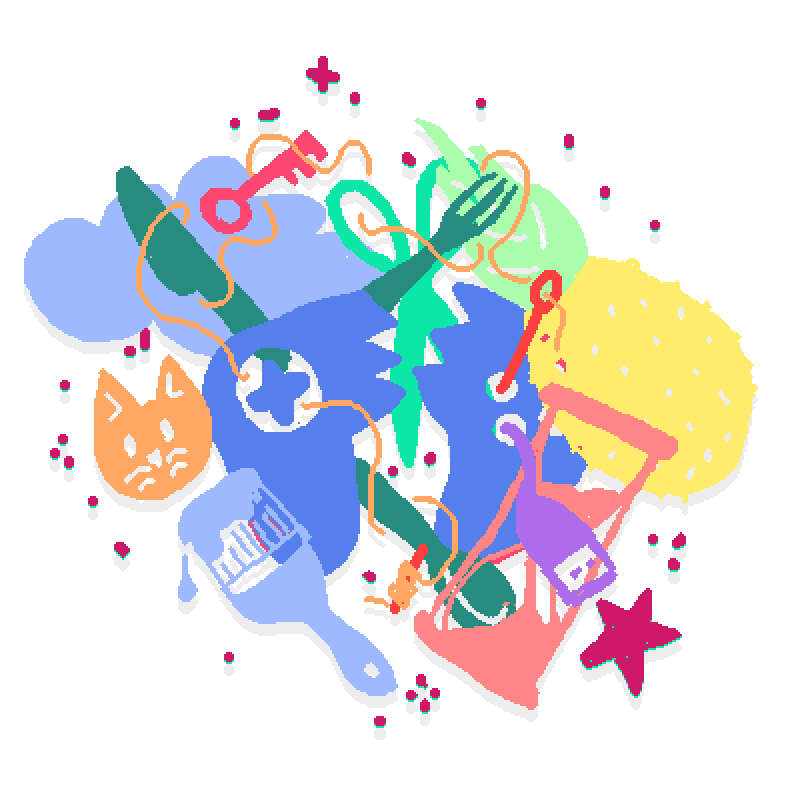 altctrls.info
An open and community-focused list of resources for creating alternative controllers, playful installations and physical-digital hybrids.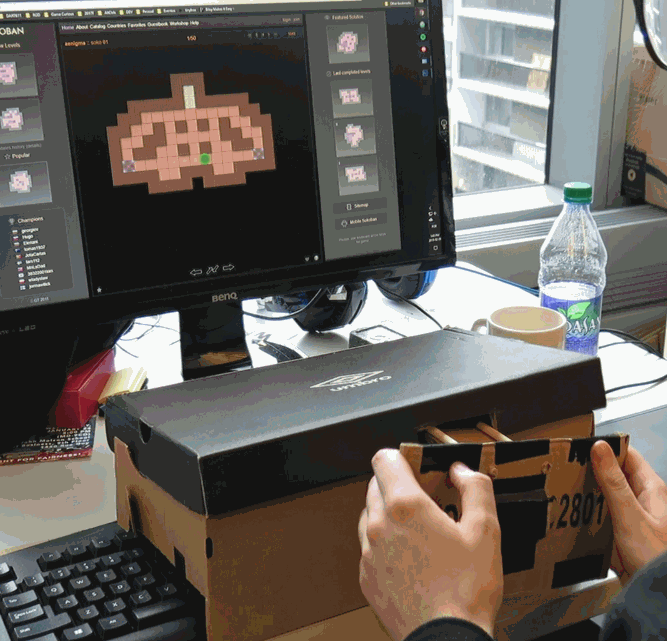 gambi_abo
A series of free do-it-yourself game controllers. No gatekeeping, patents or corporations, just cardboard contraptions.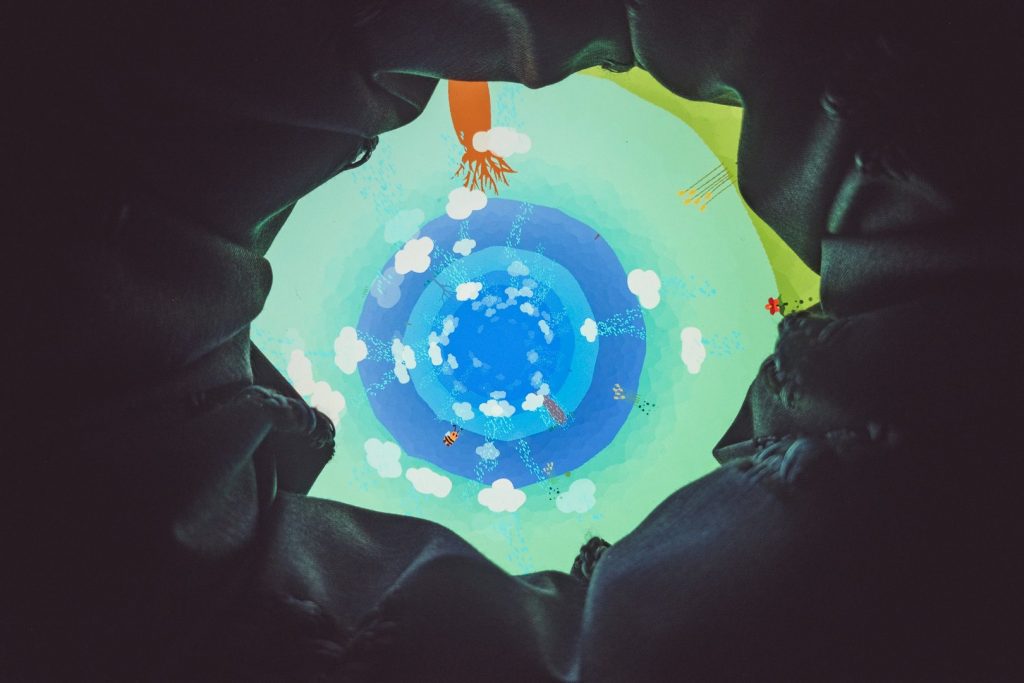 Roots
A soft alternative controller game about care. Players grow a garden within a well by connecting roots in the dark. Collaboration with Rebecca Goodine.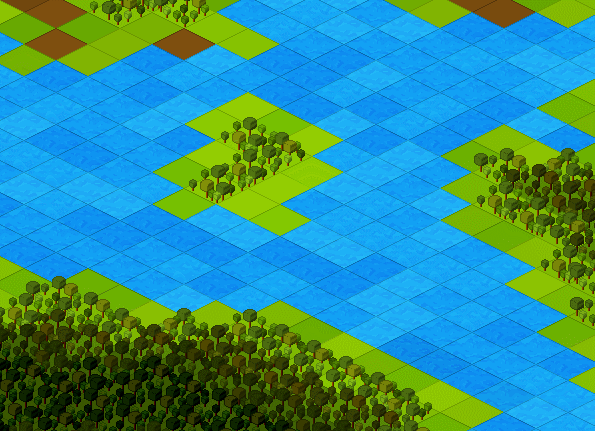 Gardenia
A contemplative world-building game. Take your time and tweak this or that little world.
Tools and resources
As part of my game-making and research practice, I make small tools for a variety of uses. Most of my tools and projects can be found on my GitHub profile.
2022 – p5.beholder. A JavaScript library to facilitate the use of the physical marker system Beholder within the creative coding tool p5.js. With this library, creation of tangible interactions based on computer vision is streamlined.
2019 – SensingGestures. A tool for gesture-based interactions with smartphone sensors, integrated into the Unity game engine.
Games archive
In addition to the projects above, you can also find some of my experimental and jam games on Itch.io.
2020 – tecro-tecro. A Tetris-inspired local multiplayer collaborative game. Roles: game design, visual art and programming.
2015 – Balance the Beam. Alternative controller game about balance using smartphone sensors and broomsticks. Roles: game design, programming and visual art.
2013 – Mundo Esperança. Serious game for the Criança Esperança 2013 charity campaign. Role: game design.
2011 – A Duel in Limbo. Experimental game about rules negotiation and using computer vision. Roles: game design, programming, and visual art.
2010 – The Wise Head Says. Game about audio input and competitive local multiplayer play. Roles: game design, programming, and visual art.
2010 – Alienation. Multiplayer game for Android. Location-based hide and seek game. Roles: game design and programming.