With the Cook Your Way application system, the way to a country's heart goes through its stomach (and borders).
This is a game about how immigration systems and capitalist discourses of multiculturalism combine to oppress migrants. Visa applicants (or players) are tasked with cooking a typical dish of their country of origin using a cooking station. Immigration authorities then evaluate applicants according to their efficiency and potential to contribute to the new country's society. Cooking becomes a standardized test, one step within a longer application process.
The game uses a custom cooking station controller, but it will soon be possible to download and play a keyboard-based version, for modding and testing purposes. If you'd like to host a session of the game or exhibit it, please feel free to contact me.
---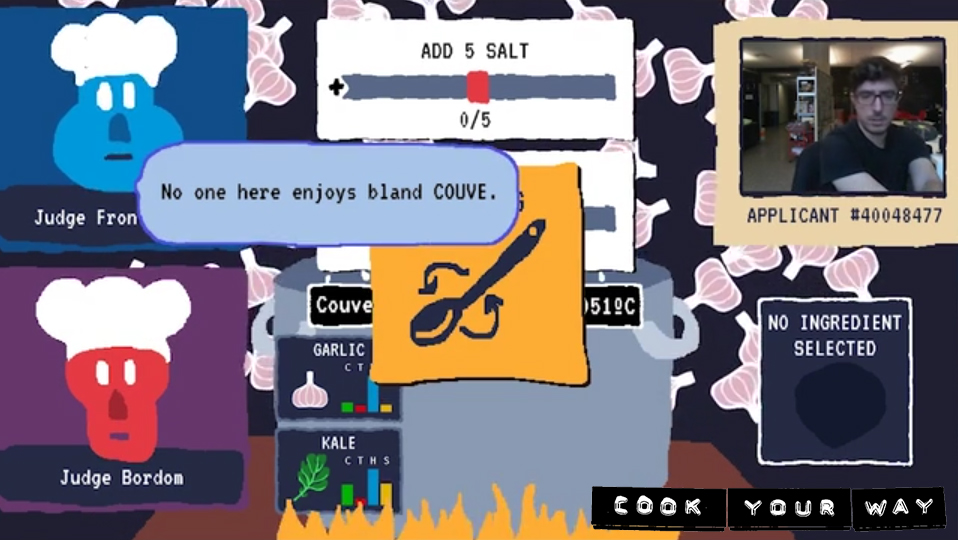 ---